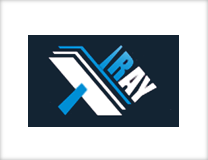 Laboratory of x-ray optics
www.xray-optics.org
25 years of work at the world level. Research in the field of x-ray optics, development and creation of devices. NASA's rocket experiment in 2012 (HiC). The world's only laboratory for magnetron or ion-plasma sputtering of thin beryllium films.
FOR SPONSORS
We invite manufacturers and service providers whose products are of interest to this well-established scientific community to participate in the PXRNMS2020 Exhibition and/or to sponsor the Workshop.
Should you wish to participate in the Conference as an Exhibitor, your contribution takes into account will include, for 4 days:
A stand; the exhibition, coffee breaks and poster sessions will be held at the same location, etc.
Full conference registration for 1 person.
The possibility to put your company information documents in the conference bag.
ANY QUESTIONS?
Write polkovnikov@ipmras.ru or call +7 (831) 417-94-75