INTERNATIONAL CONFERENCE
ON PHYSICS OF MULTILAYER
STRUCTURES
PXRNMS, conference rescheduling
Unfortunately, the threat of the spread of COVID 19 remains high. Therefore, Program Committe decided to postpone the conference PXRNMS to 2022. More details about our plans and new dates will be announced later.
We hope to see you in Nizhny Novgorod.
PXRNMS 2022
On behalf of the multilayer X-ray optics group of the Institute of Physics of Microstructures RAS, we are pleased to announce that the bi-year International conference on the Physics of X-Ray and Neutron Multilayer Structures (PXRNMS), which successfully resumed its work in 2016, will be held in Nizhny Novgorod, Russia, 2022.
PXRNMS -2020 is intended to provide a platform to exchange state-of-the-art research and development in the field of the X-ray and neutron multilayer optics and technology by bringing together researchers from around the world. We gladly invite graduate students, young researchers and senior scientists, both from academia and industry to participate, so please mark your calendars.
The major topics to be considered
Multilayer X-Ray and Neutron Optics
Multilayer Design and Modeling
Film Growth and Microstructure
Roughness and Interface Formation
Surface and Thin-Film Modifications using Ion Beams
Film Removal Techniques
Growth Models and Computer Simulations
X-Ray and Neutron Scattering
Surface and Interface Topography
Layer and Interface Composition
Wavefront Characterization and Correction
Mechanical Properties and Stability
Optical properties
Roughness Evolution
Polarization Control
Metrology
Nizhny Novgorod
Participation formats
Student
Welcome party
Banquet
Coffee-breaks
Daily lunch
Handout
City tour
Tour of the IPM RAS
100 €
Regular
Welcome party
Banquet
Coffee-breaks
Daily lunch
Handout
City tour
Tour of the IPM RAS
200 €
Organizers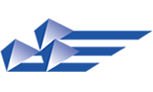 The former PXRMS conferences